About Us
Social Motion Publishing is the first and only book developer and publisher in the United States that focuses on social-impact titles. We exclusively develop and publish fiction and non-fiction books that benefit relevant causes, as well as provide education and services to causes and social entrepreneurs seeking to publish books to further their missions. Social Motion Publishing is a project of The 180 Lab Inc., a benefit corporation — a cross between a non-profit and a traditional business — one of only about 1,600 in existence in the United States.
The idea for the venture came to founder Andrew Chapman as he was exploring ways to combine his experience in publishing with the desire to do greater good in the world. He knew the power of books to tell a story — and he knew the value of a story in promoting a cause, having led two grassroots volunteer organizations seeking to save natural lands in California. But in addition to that, he was seeing firsthand the massive shift in publishing, its power center moving from a few "Big New York" publishing houses to thousands of independent publishers and authors. Various technologies had converged to make it not just possible, but profitable, to publish custom and boutique books. A book that couldn't have made it to market in 1987, when Andrew began his professional career in publishing, could now make money — even being printed and sold one copy at a time. Andrew's desire to do greater good using his expertise was now possible.
Andrew had started July Publishing on January 1, 2000, functioning primarily as a publishing-services provider and consultancy for authors and entrepreneurs. In 2013, it was relaunched as July Publishing Inc., a benefit corporation — joining the ranks of social enterprises through supporting them, being one, and using books as a platform for cause marketing. Our motto, expressed through our Social Motion Publishing imprint, is simple: "We bring books and causes together for a better world."
We are committed to producing and selling entertaining, informative, inspiring, and engaging books, while paying our authors fairly, and while increasing the flow of funds and awareness toward select social-impact organizations.
In 2015, July Publishing Inc. changed its name to The 180 Lab Inc. to better reflect the organization's mission to explore ways to "180" (turn around) social challenges through projects and ventures that fall outside of publishing.
Read more about Social Motion Publishing's innovative business model and impact.
Learn more about social entrepreneurship and discover some prominent success stories.
Our Board of Advisors

Paulette Ensign, Owner of Tips Products International
Based on her success writing and publishing a tips booklet that has sold well over one million copies, in numerous formats and languages, Ensign leverages this experience into advice and services for other information professionals. This includes business owners, consultants, speakers, coaches who want to transform their knowledge into tips booklets and other information products to use for marketing, motivating, and making money. Through her company, Tips Products International, Ensign provides consulting, speaking, writing, editing, sales, and licensing services for clients worldwide.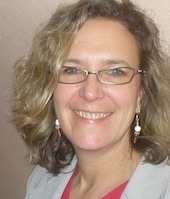 Karla Olson, Director of Patagonia Publishing
In addition to leading Patagonia, a social enterprise book publisher owned by Patagonia Clothing, Olson has been in the publishing industry for over 25 years and has been involved in the creation and development of hundreds of books representing traditional and custom publishing and packaging. She has been the Creative Director of Tehabi Books; Principal of Via Press; Editorial Director of The Michael Friedman Publishing Group; and Assistant Editor at Putnam Publishing. Olson is the Founder and CEO of BookStudio; President of Publishers and Writers of San Diego, an affiliate of Independent Book Publishers Association; Founder and President of Read Local, an authors coalition; and serves on the board of IBPA: The Independent Book Publishers Association.

John Schmidt, Product Innovator
An executive technologist, comfortable with many C-suite roles, Schmidt is an expert in product strategy, product development, and start-ups. Throughout his career, which includes work with Motley Fool, Match.com, and Sapient, he has been immersed in mobile technology and e-commerce. He is also skilled at initiating and harnessing innovation within organizations. Having lived and worked in six different countries, Schmidt brings broad cultural experience to his projects and clients. For more information, see his LinkedIn profile.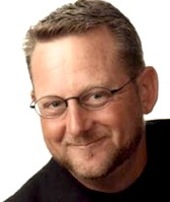 Lee Silber, Best-Selling Author, Speaker, and Entrepreneur
A 27-year veteran of publishing and business, Silber has written more than 20 books, given nearly 1,400 speeches, appeared in the media over 1,300 times, and started five companies. His best-selling "Creative Person" book series, published primarily by Random House, has sold hundreds of thousands of copies and has been referenced in numerous media pieces. As a result of his success, Silber is a nationally recognized expert on creativity, marketing, organization, goal-setting, publishing, leadership, and entrepreneurship. His website is LeeSilber.com.
About the Founder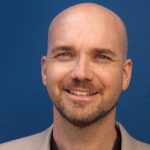 Andrew Chapman has worked in many aspects of publishing over the past 30 years, including as a trade-published and self-published author, owner of two publishing companies, editor, designer, consultant, and in various positions in the publishing divisions of companies. In addition, he has a Bachelor's Degree in Publishing and Writing from George Mason University, earned with a 4.0 GPA. This eclectic background matched with formal education is one of the things that makes him unique in the field.
Over the years, Andrew has literally taught thousands of authors and aspiring authors through his professional speaking (over 300 seminars in the U.S., U.K., and Australia), writing, and as president of a large regional publishing association. During his tenure, from 2003-2010, he led Publishers & Writers of San Diego through growth from a dozen members to a thriving organization with over 150 paid members and nearly 500 supporters. In 2012, he launched the first website to feature ratings and reviews of "self-publishing companies" by the authors who have used them (SelfPubSmart.com, now inactive) and in 2013 relaunched July Publishing Inc. as the first company dedicated to social-impact publishing through its imprint, Social Motion Publishing.
Check out Andrew's TEDx Talk on social-impact books.