Publishing Services
As the only publisher in the United States exclusively dedicated to social-impact books, we only develop and publish titles that benefit relevant causes. Our team of publishing experts has decades of experience in the profession, and we can help you to create a book (or other published product) that will raise awareness, raise funds, build your brand, and engage your constituents. Please read on to get a good understanding of how we can help your mission.
Book Development
Building a book is a big endeavor; building a professional-looking book is an even bigger endeavor. We like the terms "building" and "developing" because the process truly is analogous to building or developing real estate property. In fact, there are many parallels between real estate property and intellectual property: both are owned, both are legally protected, both can appreciate in value, both can be sold or leased, both can earn royalties, and both require a team of expert partners to develop to maximum potential.
We bring the team of expert partners. Continuing with the real estate analogy, think of Social Motion Publishing as your general contractor (GC). If you were to buy a lot of land and build a house on it, you wouldn't build it yourself. You'd hire a GC who'd bring in and manage all the other necessary contractors for the project: electrical, plumbing, drywall, carpentry, roofing, masonry, and so on. The GC is your point of contact and has the decades of experience necessary to successfully coordinate and manage the process to achieve your goal. While we wouldn't insult the construction industry by claiming our work is as complicated, it does require its own level of expertise to be done right—and that's the only way we will do our work.
How much does it cost? And the real estate analogy continues… How much does it cost to build a house? We probably don't need to tell you the answer can range from "quite a bit" to "a helluva lot." What size will it be? Will it be built from a stock plan or a custom plan? How many windows? What kind of roof? Will it have solar panels or other technology? How many bathrooms? Luckily, building a professional book is not as expensive, but it isn't cheap either. As with a house, there are myriad questions to be answered first as to what exactly you want and what your goals are. But continue reading for an idea of what to expect things to cost.
There are tract homes and custom homes. Okay, we're trying to get off the real estate analogy, but it keeps going. Just as you can build a home from a stock plan or customized to your heart's desire or anything in between, the same is true for a book—and the cost is reflected in the range of options. You can expect the starting point, for something like a standard 160-page paperback with minimal formatting, to be around $5,000. (This assumes you provide a final, approved manuscript and the books are printed on demand; writing and printing can add significantly.) From that entry level, you have nearly unlimited options for customization for the physical book, as well as spin-offs such as Kindle or audio versions.
So, your budget is key to determining the path ahead. Because the book can cost anything from $5,000 on up, the conversation really starts with assessing what you are willing or are able to invest in the project. What we recommend bringing to the table are two things—an example of a book you'd like to emulate and your maximum development budget. This way we can see if both are in alignment or not, and then we can adjust accordingly if necessary.
Lastly, keep in mind the funding options unique to social enterprises and causes. Because books represent an excellent opportunity for exposure, have great viral potential, and have a long shelf-life, they are ideal properties for donors and sponsors to support. If you have concerns about internally funding your book's development, we'd be happy to provide suggestions for making the project attractive to donor or sponsor partners.
Contact us for a free initial consultation on developing a book to support your efforts.
Publishing Services
We also realize it's entirely possible that you have many of the key players in place to develop a book on your own. If that's the case, we are available to play a support role to fill any gaps in skills and expertise needed to successfully bring your book to market.
Our services include the following:
Writing (ghost writing, collaboration, copy writing, online writing)
Editorial (guidance, developmental editing, content editing, line editing, proofreading)
Design (cover, interior, promotional)
Production (layout, typography, pre-press)
Marketing (plan development, strategizing, social-media use)
Consulting and advising (project development, project direction, specific guidance)
Project management (end to end, specific tasks or components)
Vendor relations (offset printing, digital printing, print-on-demand)
Packaging (unique binding, bundled products)
Video (book trailers, promotions)
Audio (audiobook narration, production)
Digital (ebook and Kindle conversion, author/book websites)
Sales (online, real world, large quantity)
We also provide overall publishing education in the form of seminars, speaking engagements, and coaching.
Contact us for a free initial consultation on how we can provide the support services you need for your publishing project.
Some Happy Social Motion Publishing Clients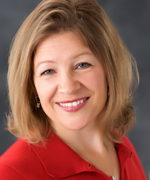 Financial advisor Kim D. H. Butler sought to publish a series of books to support her developing social enterprise, Prosperity Economics Movement. Her organization's mission is to teach people the "whole truth" about their money, with concepts that are often in significant contrast to those of traditional financial advisors and media money experts. With the help of Social Motion Publishing, Prosperity Economics Movement has published two books in the past year—Busting the Financial Planning Lies and Busting the Retirement Lies. Her series is continuing with our work on her next book, Busting the Interest Rate Lies.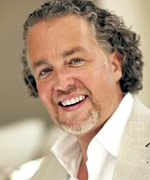 Stefan Wissenbach has achieved extraordinary success as a consultant to high-net-worth individuals in the United Kingdom over the past two decades. Where do you go from there? Well, you set up a foundation to do more extraordinary things, like build schools for needy children in Africa and fund an eye hospital in Nepal. To support the mission of his Magic Future Foundation, he published Slaying Dragons and Moving Mountains and has three other books in development with us.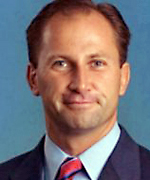 Instead of setting up a foundation or social enterprise, at the core of Ernie Clark Jr.'s publishing goals was to benefit a non-profit that was leading the fight against cancer. Clark has spent most of his life working in the family business his father and mother started in 1976, Mister Kleen, of which he is now CEO and which ranks among the top ten percent in its industry. He chose the Cancer Research Institute to be the beneficiary of all the royalties from his book You Can't Spend Pride to honor his father, who died of cancer at the age of 66.